Back before RDM was ever a thought. Back when Metsblog was just a blog run by some guy named Matt. Many who wanted to gather to talk Mets during a Mets game used to go into an irc chat called Hotfoot Bleachers that was part of The HotFoot Blog run by Anthony De Rosa. People like Ceetar, Cver, TheJules and DantheManMurphy could often be found there. The inspiration behind RDM's Dugout was to have a place like HotFoot Bleachers to chat during games.
So after so many years of conversations you can imagine how happy all of us that were chatting in the Dugout during last night's Mets game were when we found out that this past Sunday's Banner Day Winner was the one and only DanTheManMurphy aka Stephanie Giangrande of Bensonhurst.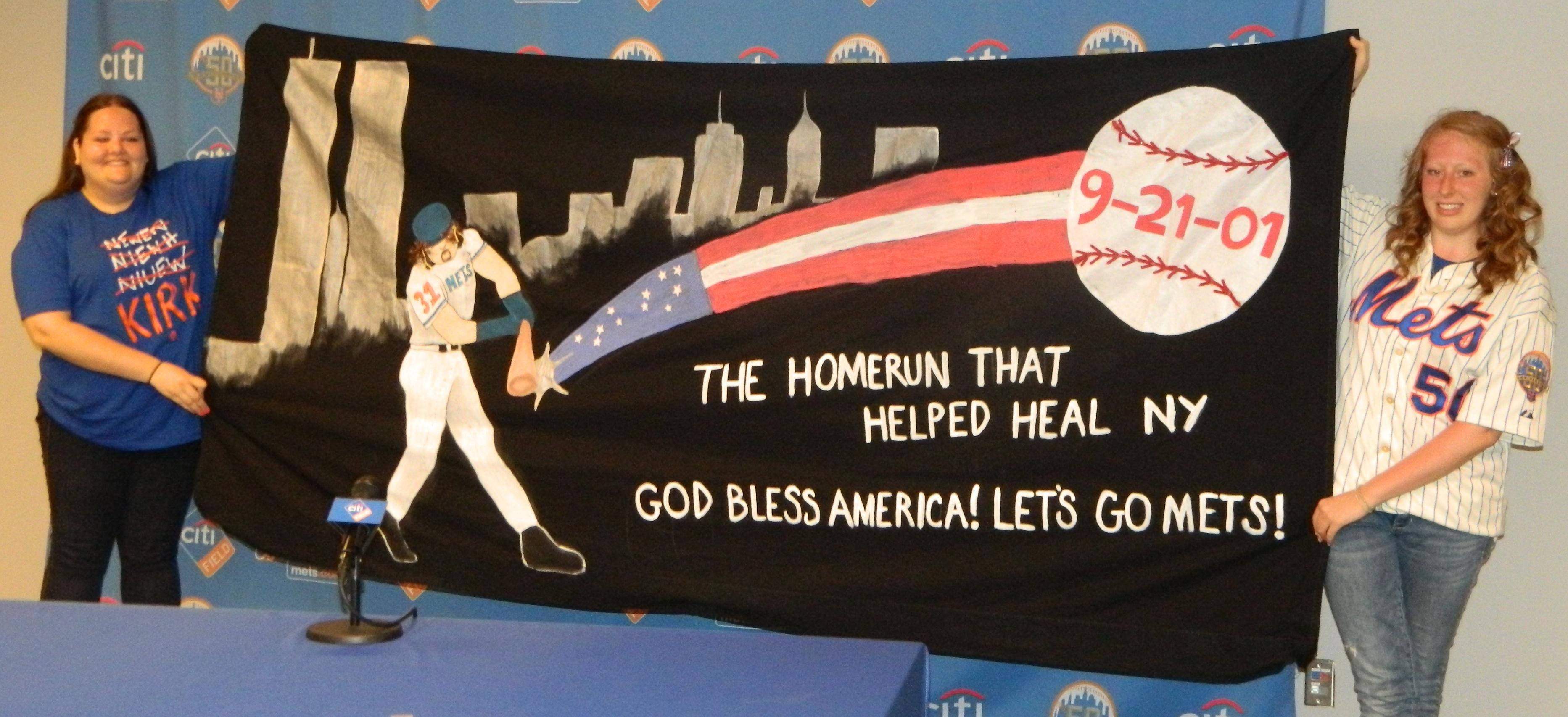 Congrats again DantheManMurphy from all of us here at RDM on a great job in winning the Mets 50th Anniversary Banner Day.
Related posts: